Nick Einhorn
WINNER ON ITV'1s HIT SHOW PENN & TELLER: FOOL US. Nick was successful in fooling two of the most revered and respected magicians in the world.
Following his win he flew to Las Vegas (in a plane...he's not that good!) to close Penn & Teller's show in their theatre at The Rio, Las Vegas.
Click video below to see Nick fool Penn & Teller.
Gold Star member of The Inner Magic Circle. Nick has been awarded the highest degree within the World's premier magic society.
Winner of The Magic Circle Close-up Magician of the Year three times. 1996, 2002 and in 2005, the winner of an 'All Winners' special competition' celebrating the 100th Birthday of the society in 2005, thus becoming the first ever Magic Circle Centenary Close-up Magician.
Published author on the subject of magic and his books have sold over one million copies worldwide and been translated in to many languages. Titles include: 'The Art of Magic & Sleight of Hand', 'Magical Illusions' and dozens more.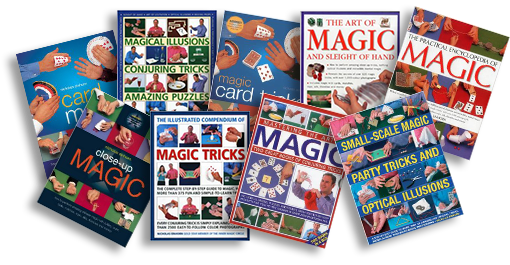 Star performer aboard the world's finest luxury cruise ships (The SilverSea & Oceania lines)
Represented the UK and won silver, becoming a coveted 'F.I.S.M Award Winner' in the Micro Magic category at The World Magic Championships, Dresden, 2003.
Nick has been the 'Resident magician' at Tottenham Hotspur Football Club since 1996 and regularly performs in the lounges and premium areas of the stadium at every home game.
Nick travels the world with his magic and has given performances in India, Hong Kong, South Africa, Israel, The Seychelles, Reunion Island, USA, Qatar and extensively throughout Europe.