LISTEN TO NICK ON THE MAGICIANS PODCAST
09-June-2015
09-June-2015 16:41
in General
by Admin
The Magicians Podcast features informal sit down interviews with the biggest names in magic.
EPISODE #24 NICK EINHORN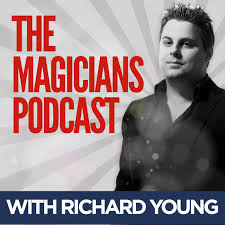 "Nick Einhorn is unquestionably one of the highest profile close-up workers in the country. In this Podcast he gives us an insight in to how he got to where he is today. We also discuss magic competitions, his successful fooling of Penn & Teller on ITV1 and his fantastic products including Spooked, The Nest of Wallets and In-Flight".
Listen to this 1 hour podcast interview for free.